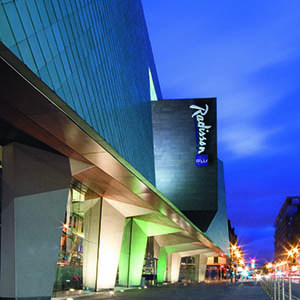 Your 5-star Accommodation
The 5-star Radisson Blu hotel is a striking, modern symbol on the Glasgow landscape and your first-class conference venue. It's a sleek creation that values comfort in each beautifully-designed room. Ideally located in the heart of the city-centre close to transport links and shopping, the hotel provides purpose-built conference rooms offering the high standard of food and drink you'd expect from a warm Scottish welcome. Slàinte!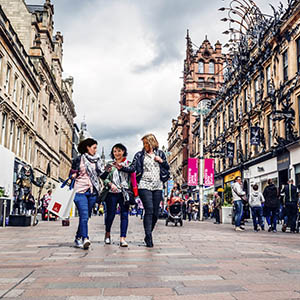 Sightseeing in Glasgow
The hotel sits in the middle of the comprehensive shopping, culture and nightlife attractions that one of Europe's most vibrant cities has to offer. Second only to London in the breadth and depth of the shopping experience, the city offers a wealth of history and character. And the vitality in its nightlife and sightseeing opportunities will take your breath away.