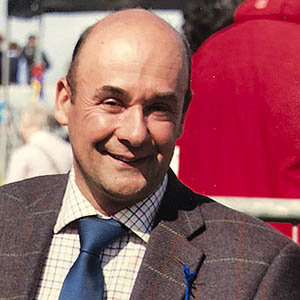 Chairman Colin Price
Chairing the conference will be Colin Price, who is a sixth generation farmer and runs a small specialised organic family dairy farm with his father in North Craven, Yorkshire. Alongside the dairy enterprise he has a hill flock of 300 Dalesbred and Swaledale sheep and also runs a successful contracting business. Somehow he has found the time to be Chairman of his local parish council for the past decade and serves on the governing committee of the Forest of Bowland Area of Outstanding Natural Beauty. Colin, or "Pricey" as he is better known, is a popular figure in UK dairy and agriculture. He epitomises the small family dairy farm which is the backbone of rural Britain, and helps shape the rural community.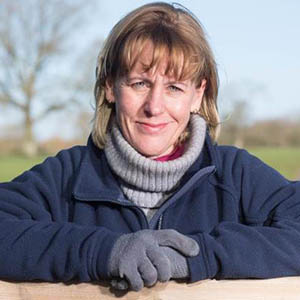 Minette Batters
Minette runs a tenanted family farm in Wiltshire and is the first woman to be elected President of the NFU. Her mixed farming business now has 300 head of stock with a herd of pedigree Hereford cattle alongside 100 Simmental cross sucker cows as well as a small flock of pedigree sheep and arable. Minette co-founded the campaign initiatives Great British Beef Week and Ladies in Beef and is a huge supporter of Love British Food and its activities.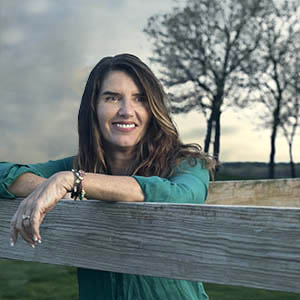 Sue McCloskey
Sue was an art and art history student before being swept up in the world of dairy cows upon meeting her husband, Mike. Together they ran a successful dairy veterinary consulting practice in Southern California along with a 300-cow dairy in Redlands, California. In 1990 they sold the vet practice, moved to New Mexico and became full time dairy farmers. In New Mexico they created Select Milk Producers, now the nation's 6th largest dairy co-operative, and began thinking about how to make milk more relevant to consumers and how to tell the story of modern agriculture. In 1999, Mike and Sue moved to Northwest Indiana to create one of the largest dairy farms in the country and simultaneously opened Fair Oaks Farms, the country's largest and most well recognized agritourism attraction. Sue has been the Creative Director for Fair Oaks Farms as well as a spokesperson for Fairlife, Select's dairy-based health and wellness company.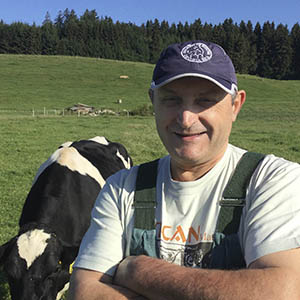 Giovanni Gnemmi
Giovanni is a bovine practitioner working for a private company, BOVINEVET. He is also a Professor of bovine reproduction, at the Veterinary Faculty of the Catholic University of Valencia. Since 1993, Dr. Gnemmi has been working with ultrasonography in cattle, trying to incorporate this method in herd management. Dr. Gnemmi's fields of interest are reproductive management, preventive medicine and continuing education of dairy workers and veterinarians. In these areas of expertise, he has developed an international experience, both as a consultant to very large herd managers in Europe, South America, China, Middle East and as an instructor in more than 300 training courses in the world. He is the author of 2 atlases on bovine reproductive ultrasonography, has numerous publications, many of them in peer-reviewed journals and he has presented approximately 200 invited lectures to both national and international audiences.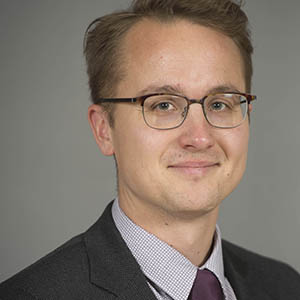 Jukka Likitalo
Secretary General of Eucolait, European Association of Dairy Trade, Jukka is Brussels-based Finn who has been at the head of Eucolait - an organisation representing the interests of some 500 dairy trading businesses across the EU - since 2014. His job includes staying on top of relevant policy developments, dairy market analysis, advising member companies as well as lobbying. Jukka has previously worked as a Legal & Policy adviser at Eucolait and at the European Commission. He holds a Master Degree in European and International Law from the University of Nice and a Management Diploma from the Solvay Business School in Brussels.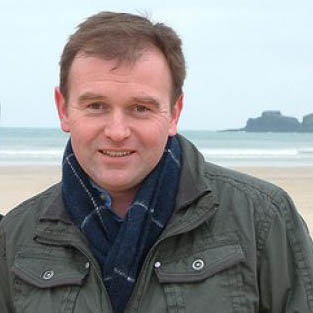 George Eustice MP
Born and raised in Cornwall, George worked for several years in the family farming business. Since his election as MP for Camborne, Redruth and Hayle in May 2010, he has championed economic regeneration in Cornwall. George has been a member of the Environment and Rural Affairs Select Committee. In 2013 he was appointed to the Downing Street Policy Board, with responsibility for Energy and the Environment, Food and Rural Affairs. He was appointed Parliamentary Under-Secretary of State at the Department for Environment, Food and Rural Affairs (DEFRA). He is now Minister of State, with responsibility for agriculture, fisheries and food.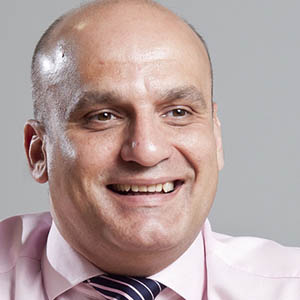 Ash Amirahmadi
Ash was appointed Managing Director of Arla Foods UK in July 2018. He joined Arla's UK business in 2004 and worked in commercial roles before joining the Leadership Team in 2010 assuming responsibility for Arla's farmer relationships and building Arla's corporate reputation. After a brief period as Marketing Director, Ash moved to the position of Sales Director in 2016 taking responsibility for growing Arla's business with UK customers.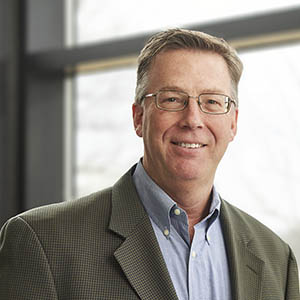 Michael Lohuis
Mike joined Semex as Vice-President, Research & Innovation in May 2017. His team develops new products and strategies for semen, embryos and genomic improvement. Michael is no stranger to the genetics industry, as he obtained both his Ph.D. in Animal Breeding and B.Sc. in Animal Science from the University of Guelph, and started his career as a Sire Analyst with Eastern Breeders, Inc. Most recently, Michael was Monsanto's Director, Environmental Strategy for Agriculture for its Corporate Engagement Team. This team coordinates Monsanto's strategy to address the challenges and opportunities associated with agriculture and the environment. Dr. Lohuis began his Monsanto career in 1998 as Lead for their Animal Genomics & Breeding program and moved to the Global Plant Breeding Team in 2007. He has led teams of scientists in the fields of statistics, crop modeling, patent science, genomics and breeding. Prior to joining Monsanto, he was an Assistant Professor (Breeding Strategies) in the Animal Science Department, University of Guelph, Ontario, Canada, and was Research Project Leader for the Canadian Association of Animal Breeders leading the use of multiple ovulation and embryo transfer (MOET) to accelerate genetic improvement in the Ayrshire and Holstein breeds.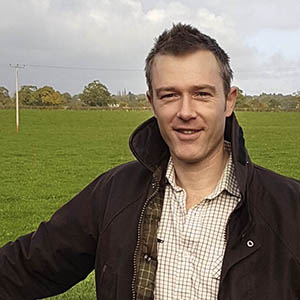 Will Evans
Will farms beef cattle, cereal crops, and free-range laying hens with his family near Wrexham in North Wales. In March 2017 he created Rock and Roll Farming Podcast with the aim of showing off some of the cool and interesting people involved in the UK agricultural industry to the wider World and helping reconnect food producers and consumers. In November 2017 he won Digital Innovator of the Year at the British Farming Awards.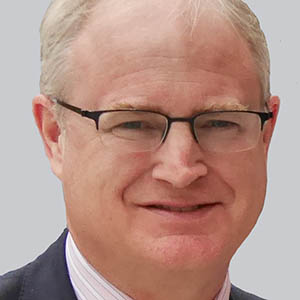 Chris Walkland
Chris is an agricultural journalist, market analyst and consultant specialising in the dairy sector. He has written for the main UK monthly magazines for around 25 years on all aspects of the dairy supply chain from primary production down on the farm through to the economics and politics at processor, retailer and consumer level. He writes the fortnightly dairy market report for The Provision Trade Federation, and a monthly comment column on the industry in British Dairying, among other articles.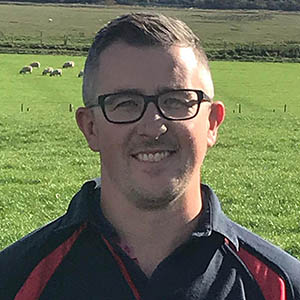 Joe Wannop
Joe is from Morecambe, Lancashire and farms alongside his dad, mum and brother James. The Wannop family care for 500 milk cows and 200 Texel-cross Beltex sheep, performing all farming duties themselves. As modern farmers they embrace enlightened staff management, feed efficiency and moving with changing times - including the effective use of Semex ai24 to monitor heat and health.
Charlie Perotti
Charlie has life long experience in the global dairy industry focusing on large progressive dairy herd genetic development and management. His current position is Production Director for Fonterra in Bejing, China where he manages 32,000 milking cows on seven dairy units. With an impressive track record in the highly competitive global dairy industry, Charlie has demonstrated his unique two-sided experience in dairy management and then dairy sales and sales management coupled with employee sourcing, training and development. A third generation dairy farmer, Charlie is also a general partner in a family owned 100 year dairy farm.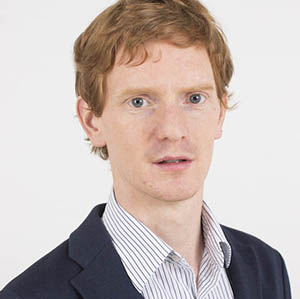 Tom Levitt
Tom is a former journalist at the Guardian, the Ecologist and Farmers Guardian. He is now a freelance journalist and research associate at the RSA Food, Farming and Countryside Commission. He is also a director for the Oxford Farming Conference, has an MSc in Food Policy and is a contributing food editor at Huffington Post. His Nuffield scholarship has looked at the future of the liquid milk category and how it achieve value in a competitive consumer food market.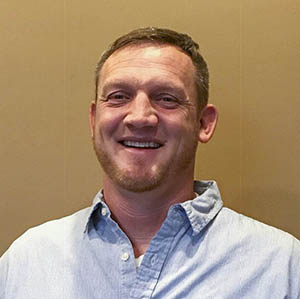 Jeremy Higgins
Jeremy joined Reidstra Dairy (Michigan, USA) in 2014 as minority managing partner and in 2016 started production at a new facility in Indiana (Morning Star Dairy). Farming over 3,500 acres, the business is now comprised of three operations housing over 7,000 animals, milking 4,600 cows through a herringbone, rotary and robot system. Prior to joining Reidstra Dairy, Jeremy was a Regional Business Manager with Semex after having graduated from Michigan State University with a degree in Agribusiness. Reidstra Dairy, as core to its breeding objectives, has used Immunity+ sires with amazing results.