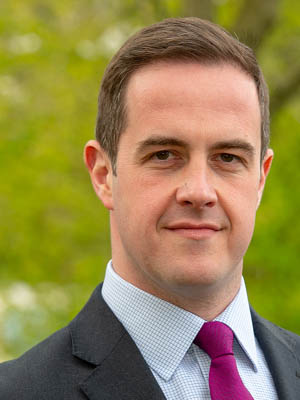 Ben Briggs, Chairman
Ben has edited Farmers Guardian and website (fginsight.com) since 2016 and has led the publication's transformation from newspaper to magazine. From a Lancashire dairy farming background, Ben is a journalism graduate who began his career as a reporter at Farmers Guardian in 2004 before embarking on several years in the regional press, a large daily newspaper and editing a leading business magazine. In 2010 he returned to FG as news editor. Past chairman of the British Guild of Agricultural Journalists, Ben also oversees the production of Dairy Farmer.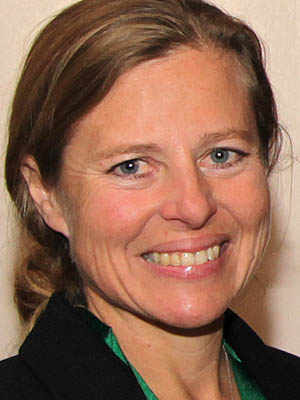 Jane Craigie, agricultural marketing and communications consultant
Jane runs a marketing and communications consultancy specialising in agriculture, food and rural affairs. A Fellow of the British Guild of Agricultural Journalists, a Professional Agriculturalist (P.Agric), and a Chartered Marketer and Chartered PR, Jane was the co-founder of the International Rural Youth Project developing leadership. Before starting her business, Jane worked for DiverseyLever, was Marketing Communications Manager for Genus plc and Cyanamid. Her enduring interest in AgriTech began with her role with digital specialists DBT Ltd (now part of Proagrica).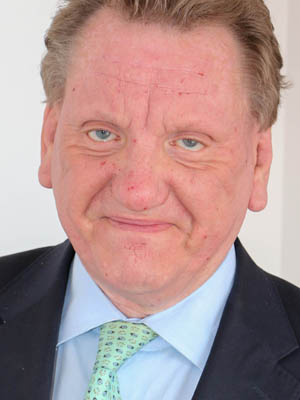 Ian Wright, Chief Executive, FDF
Ian is Chief Executive of the Food & Drink Federation, the representative voice of the companies and trade associations which make up the UK's largest manufacturing sector. Before joining the FDF in March 2015, Ian spent 14 years with Diageo plc - the world's largest drinks business. He was the executive committee member responsible for its reputation as it became one of the world's most trusted and respected companies. Earlier, he worked for Boots The Chemist, Mars Confectionery and Pillsbury and had spells in consultancy and politics. In August 2015, Ian received a CBE for political and public service.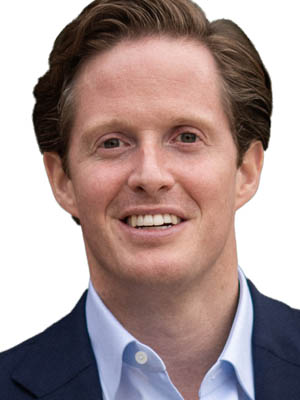 Patrick Müller CEO, Müller Milk & Ingredients (MMI) and Milk & More
As UK Strategy Director from 2012 Patrick developed Müller from a branded yogurt business to a leading UK dairy company with branded and private-label yogurts and desserts, liquid milk and ingredients and e-commerce delivery. Since 2016 Patrick has turned around the home delivery business Milk & More, and in September 2018 was also appointed CEO of Müller Milk & Ingredients, Britain's largest producer of branded and private-label fresh milk, cream, butter and ingredients. An experienced management consultant, Patrick holds a master's degree in economics and a PhD in corporate finance.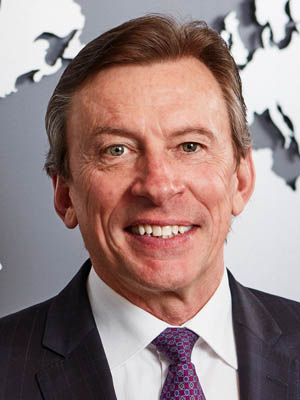 Paul Larmer, CEO Semex
With a lifetime of experience in the bovine genetics industry Paul was instrumental in the formation of the Semex Alliance having previously worked for United Breeders before the formation of Gencor (now known as EastGen). Paul led Sales and Business Development within the Americas for Alta Genetics Inc., before becoming CEO for Semex in 2007, where he has led recruitment of key personnel, strategic planning and organizational change that has resulted in record sales and revenues, while enhancing Semex's global footprint through investments in China, Hungary and Brazil.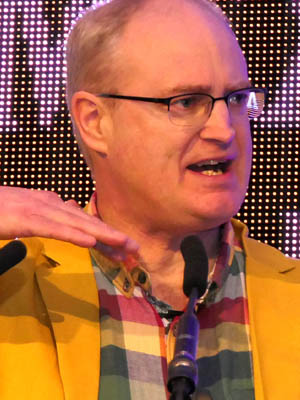 Chris Walkland, agricultural journalist and market analyst
Chris is an agricultural journalist, market analyst and consultant specialising in the dairy sector. He has written for the main UK monthly magazines for around 25 years on all aspects of the dairy supply chain from primary production down on the farm through to the economics and politics at processor, retailer and consumer level. He writes the fortnightly dairy market report for The Provision Trade Federation, and a monthly comment column on the industry in British Dairying, among other articles.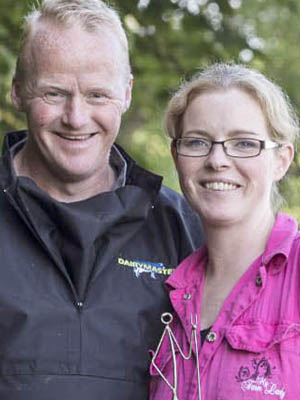 Peter Hynes, UK dairy farmer and mental wellbeing campaigner
Peter & Paula Hynes run a 180-cow pedigree dairy herd on the outskirts of Cork city, all spring calving grass based. They have a passion for breeding high EBI cows and all dairy females on farm are genotyped. Having both won the Zurich Independent Farmer of the Year in 2017 they now help others, raising €40,000 for charity. Advocates of mental health awareness in agriculture, they are ambassadors for Rugby Players Ireland / Zurich mental wellbeing campaign TackleYourFeelings. In 2019 they set up RearingToGo, a mental health awareness campaign for agriculture.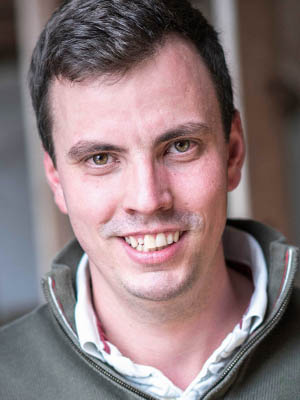 Claus Luerssen, farm manager in Germany
Claus has managed the family business, Rischenhof KG, since 2016. Milking 850 cows averaging 11,200kgs, the farm has also integrated a 1030 KW biogas digester. On leaving school Claus undertook an agricultural apprenticeship on two dairy farms in Germany followed by two internships in Canada and the USA before graduating in business administration in agriculture.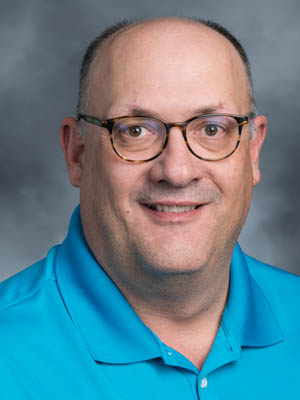 Dr King Hickman, international dairy consultant
A founding partner of GPS Dairy Consulting (2009), King is part of a group of independent dairy nutrition and management consultants servicing customers across the Midwest US, Europe and Australia. A graduate of Iowa State University's College of Veterinary Medicine, King spent his first 8 years in the dairy industry as a practicing dairy veterinarian before joining Monsanto in 1997. A member of the American Veterinary Medical Association (AVMA), the American Association of Bovine Practitioners (AABP) and National Mastitis Council, King has also served as a guest University lecturer.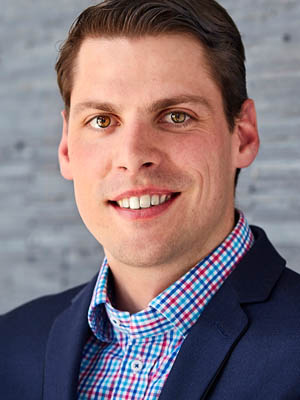 Dr Steven Larmer, Semex genomics innovation manager
Steven joined Semex's Genetic Solutions Team in 2015, where he was a key contributor to ongoing sales tools and genetic solutions development, working closely with the Product Development and Research Teams. In 2018 he became Semex Genomics Program Manager, Research & Innovation Team, continuing to lead Immunity+. Steven is no stranger to the dairy industry through his family farm, Vintage Land and Cattle Ltd in Ontario. He attended the University of Guelph completing his BSc in animal biology, MSc in animal science and PhD in Animal Science with a focus on dairy cattle breeding.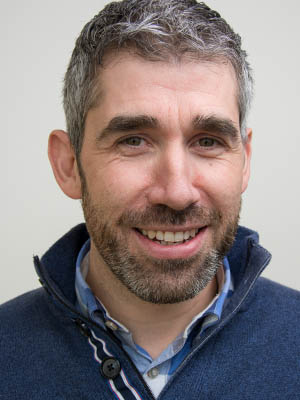 Paul Tompkins, Yorkshire dairy farmer
Paul milks 250 high yielding, pedigree holstein cows within a family partnership in the Vale of York. Keen to champion the importance of dairy farming, he was appointed to the NFU Dairy Board in 2016 and has served as Vice-Chairman for the last two years. Leading on environmental issues, Paul chairs the Dairy Environmental Stewardship Group and also represents dairy with RUMA (Responsible Use of Medicines in Agriculture). Paul also represents dairy farmers on both Dairy UK's Farmers Forum and the Red Tractor Dairy Board.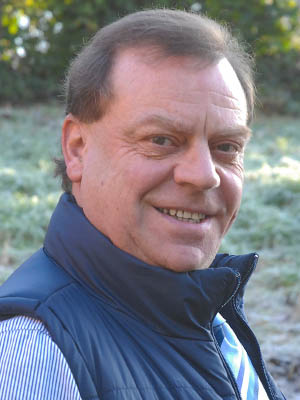 John Allen, Kite Consulting
Managing partner with Kite Consulting, consultancy specialists in the UK Dairy Sector, John has experience of the industry at all levels, working with farmers, agribusiness, processors and retailers. John worked with ADAS for 20 years becoming Head of Agriculture before leaving in 2000 to establish Kite Consulting. "Seeing people develop and creating value for our clients, in an industry we are committed to, gives me enormous satisfaction. It's why I love the job."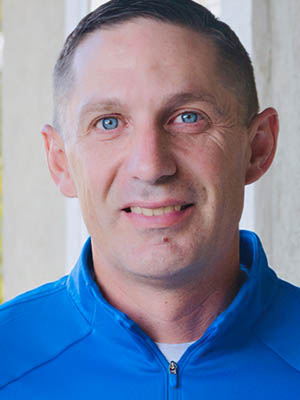 Jordan Leak, US dairy farmer and geneticist
A fourth-generation dairy farmer, Jordan is Chief Operations Officer of Double A Dairy and Twin Ridge Genetics in Idaho, USA. Double A Dairy milks 20,000 Holsteins, Jerseys, and Crosses on two locations. A strong believer in genetics, the company, through Twin Ridge Genetics, supplies elite genetics across the globe and over 150 bulls in AI organizations as well as marketing over 2500 genomic tested females both domestically and internationally. Before joining the company over 15 years ago, Jordan owned and operated a registered Holstein herd.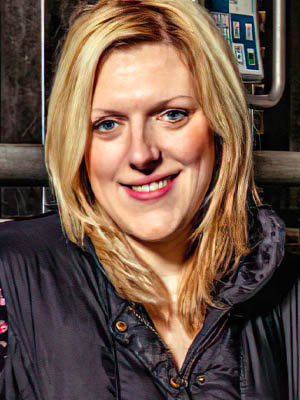 Lynsey Awde, fells farmer and educator
Farming 1300 acres, managing 500 head of pedigree milking cows with 500 followers and 300 beef, Lynsey is a born and bred fell farmer. Animal health and welfare are at the heart of Broadmeadows Farm and Lynsey has travelled the world to increase her knowledge. Energy self-sufficient, running a 124kwh anaerobic digester, the business goal is to have one of the lowest carbon footprints of any farm. Lynsey aims to produce food in a responsible way and, through the use of education, hopes to inspire future generations to make the dairy industry more sustainable and desirable.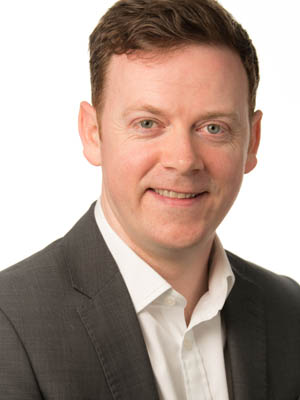 Kevin White, Fresh Foods Editor of the Grocer
As Fresh Foods Editor of The Grocer, Kevin oversees coverage of news related to the retail fresh foods supply chain, including dairy, as well as relevant issues in the agriculture, horticulture and aquaculture industries. He also assists in production of The Grocer's annual Dairymen supplement, writes about food commodities, politics, food regulation and the impact of Brexit on the industry, and has appeared as a commentator on both radio and TV on the state of the UK food sector. Prior to joining The Grocer in 2014 Kevin wrote for a Financial Times business publication, and began his career as a journalist working for regional newspapers in Wales.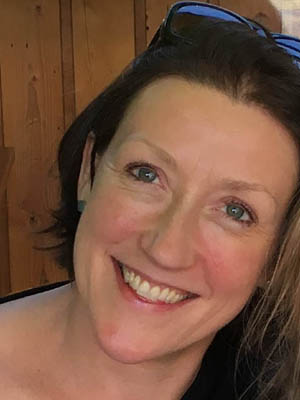 Dr Tamsin Cooper, Head and Deputy Director of the National Food Strategy at DEFRA
Tamsin is Head and Deputy Director of the National Food Strategy at DEFRA. She joined the Department in May 2018 where she has held leadership roles in the Strategy Unit and EU Exit Overview Team. Tamsin also is a board member of the Grantham Institute working with Imperial College London on climate change and the environment. Prior to this, Tamsin was Head of Agriculture at Institute for European Environment Policy before joining the Green Alliance, a charity and independent think tank focused on ambitious leadership for the environment, in the capacity of Acting and Strategy Director.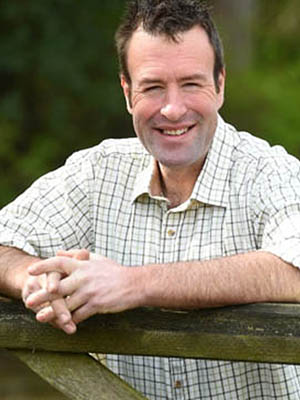 Stuart Roberts - NFU Vice President
Stuart farms 400 hectares in Hertfordshire and Kent with his wife and father. Along with combinable grain and eggs, the farm has a commercial Simmental/Hereford herd and pedigree Herefords. Stuart has also worked for Defra and the Food Standards Agency, after serving on the boards of Red Tractor, the Agriculture and Horticulture Development Board, and in several positions in the red meat supply chain.